Inspiration
Inspiration: everywhere.
We are strong believers that nature and the natural world are important to the human experience. Our product designs are inspired by nature, and the material we use, namely wood for its source — trees, beautiful and living.
Inspired by magnificent Dahlias on a misty morning.
Vancouver 2 Lounge
Color: Lime + Black
"We are more than furniture. We have the opportunity to impact people—brighten someone's day."
– TMC Team Member
It began with the sunrise in Northern Michigan. It became a serene, beautiful palette.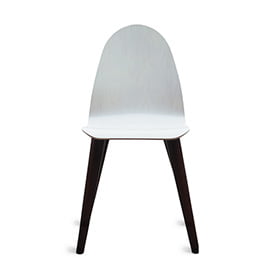 Verna Chair
Color: Ashen + Chocolate Brown
Inspired by our friends in a sunny pasture.

Cow
Ode Mobile Whimsy Collection
Want to learn more about our nature-inspired products?